Online payment
service - 3DS biometrics
Today we more frequently shop and search for things online. Online shopping is convenient and easy, and thanks to our cards, safe as well.
To make it even more convenient from 18 November 2020 you are able to make all payments using 3DS biometrics.
What is 3DS biometrics?
The so-called biometric authentication is a method of reliable recognition, i.e. authentication of the card's end user. It is based on connecting two independent elements of recognition: biometric recognition of a feature, e. g. fingerprint or facial recognition, and a mobile device with installed m-token with activated biometric authentication option.
What is different compared to online shopping so far?
When you make an online payment, you will no longer have to enter the code from your token while on the website and vice versa.
This is the reason why we've introduced the 3DS push method - it is really easy to use:
Before online shopping, you need to activate the push notification option on your mobile device, and have an activated m-token in m-zaba.
1. Select the product you wish to purchase.
2. Enter your personal information and your card information (this depends on the store).
3. Click PAY and a screen with the following message will appear: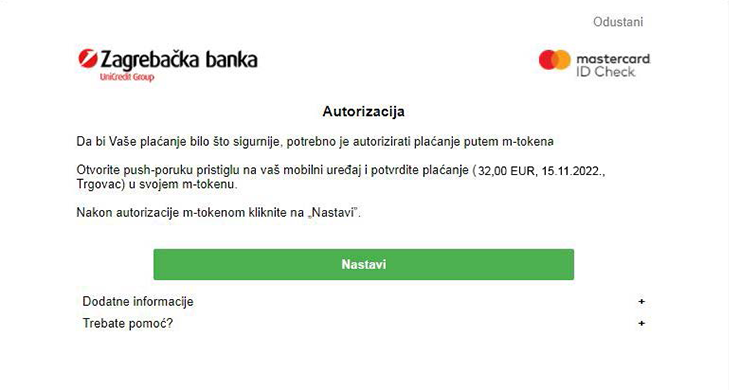 4. This is the authorisation screen where you need to click CONTINUE after confirming your transaction on your mobile device.
5. A push notification will appear on your mobile device, which you can tap to open.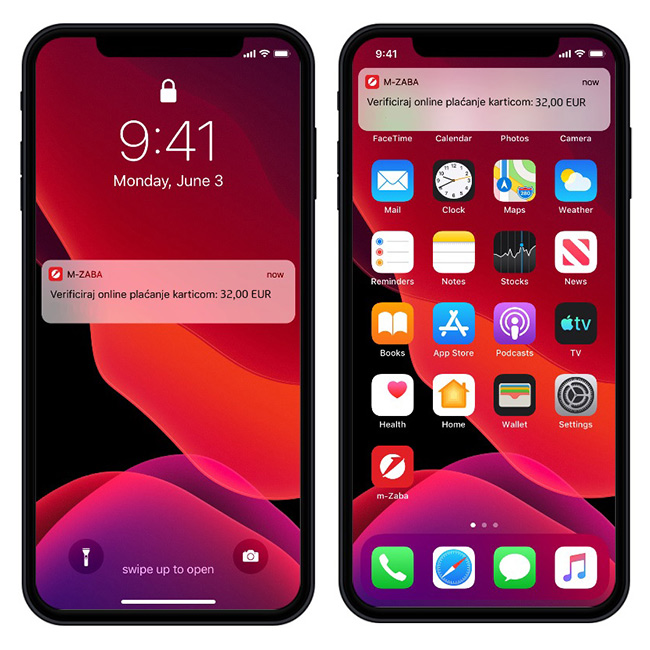 If you don't receive a push notification or you do not want to receive them, click on CONTINUE in your Internet browser and confirm the transaction as you used to before this new feature.
6. The notification will open in your m-token, where you need to log in using:
- your PIN, or
- biometrics (facial recognition (FaceID) for iPhone users or fingerprint recognition for Android users), provided that you have previously activated the biometrics in your m-zaba.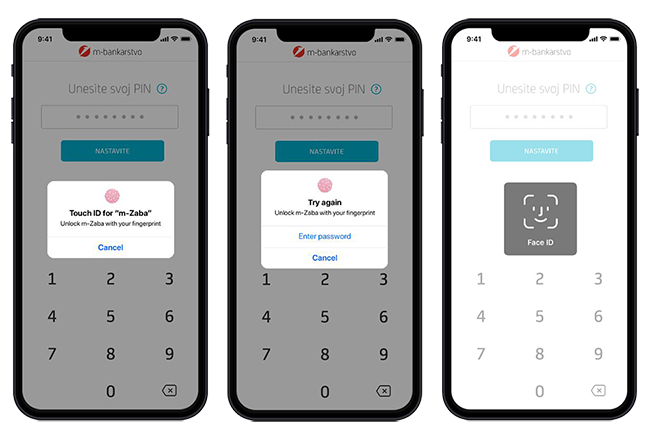 After opening m-token, all information about the payment you want to make will appear on the screen of your mobile device.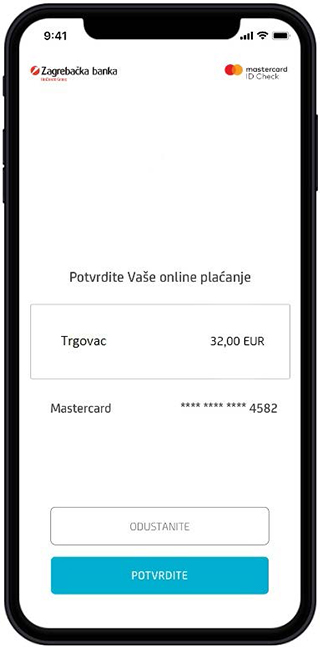 There will be two options: CONFIRM or REJECT the purchase.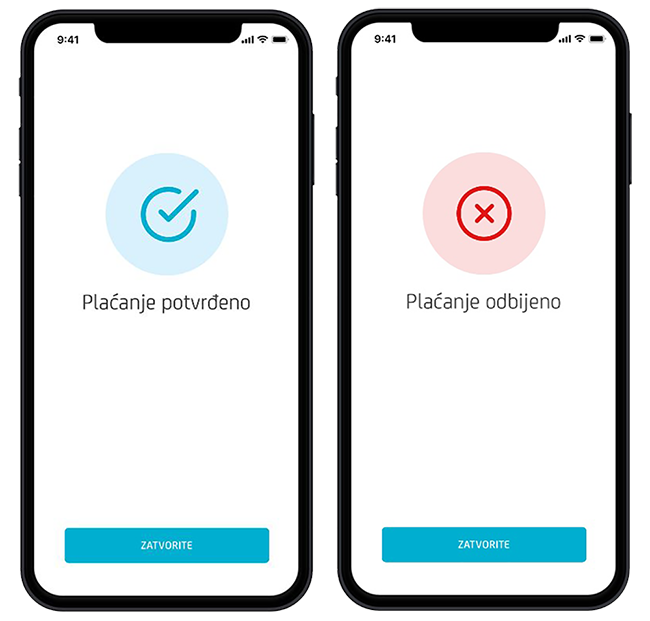 If you tap on CONFIRM, m-token codes will be exchanged between the devices to confirm that you have accepted the payment. After confirming on your mobile device, go back to the Internet browser and click CONTINUE. The transaction will continue.
Thanks to this technology, online shopping has never been faster, easier, more enjoyable and, above all, safer.
Enjoy your shopping with 3DS biometric experience and make all online transactions with you Zaba credit and debit cards.
If you do not have a token, please contact the nearest Bank branch. The m-token service is free.
For more information, visit our website Using cards online, call us on 01 3789 620, or send an email to kartice@unicreditgroup.zaba.hr.