Open a current or giro account in 3 simple steps.
Do you need a giro account immediately?
Do you need the account's IBAN to get paid by your employer?
It only takes a couple of minutes and all you need is your smartphone
and ID card.
1 –
Scan your ID card
First scan the front and then the back of your ID card. If the displayed data are correct, confirm them. If they are not, simply correct them.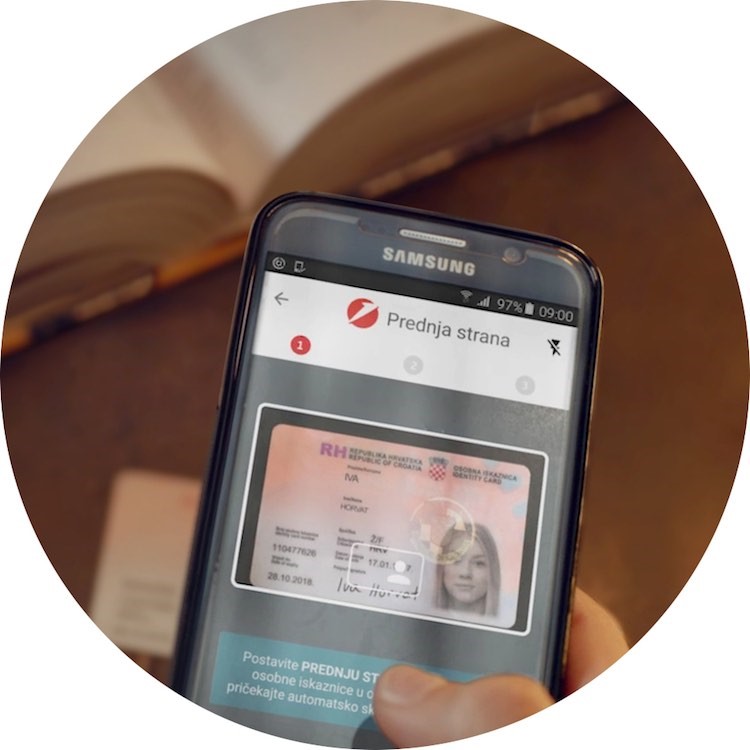 2 –
Take a selfie
Hold your mobile phone in front of you and follow the directions. After successful identification, confirm the data and smile. Only one step left!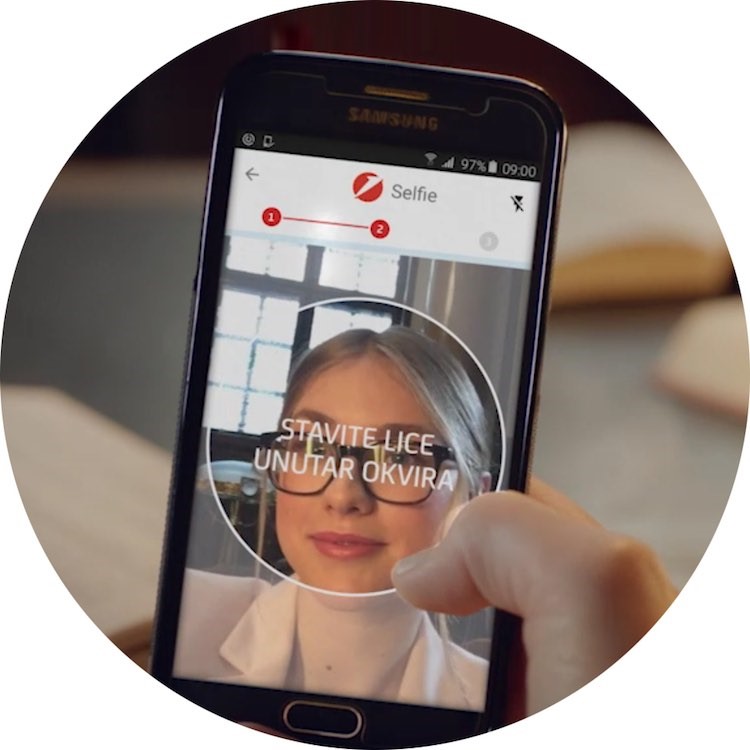 3 –
Choose the desired account
Tap the desired account and that's it. You can use m-zaba and opened accounts for free for at least 6 months. If you forward the promo code to your friend or family member, you can both get additional 3 months of free services.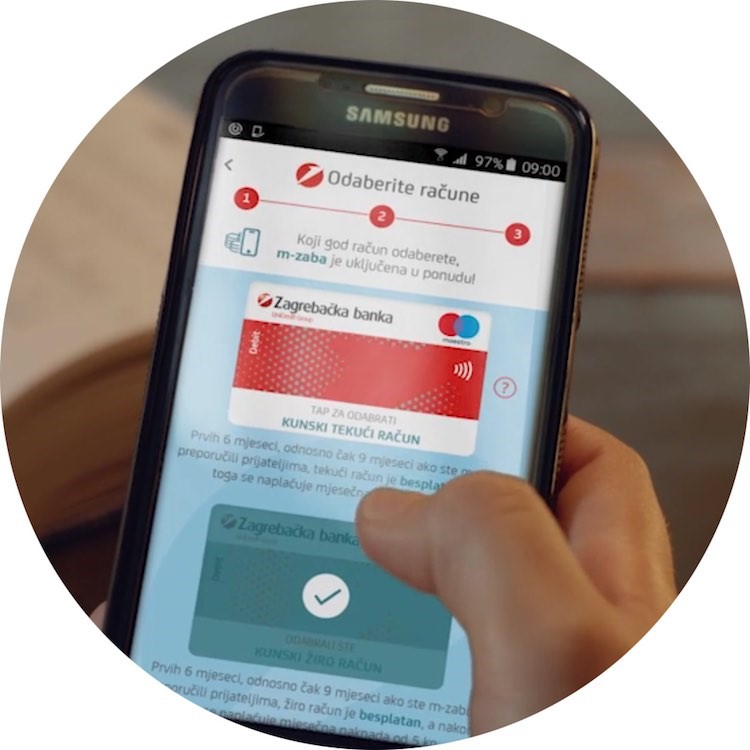 *The account will be activated when you a) transfer any amount of money from your account opened with any other bank in Croatia (using Internet or mobile banking, or by visiting a branch of that bank) to your new account opened with Zagrebačka banka or b) visit any branch of Zagrebačka banka.
Find out how to quickly switch your account to Zagrebačka banka