People are our greatest value. Thus it is important that our employees are content both in their private and business life. Every year, the UniCredit Group and Zagrebačka banka strive to become a better workplace where people and their needs come first. We are trying to offer our employees more benefits, initiatives and services, especially at times when they need our support the most.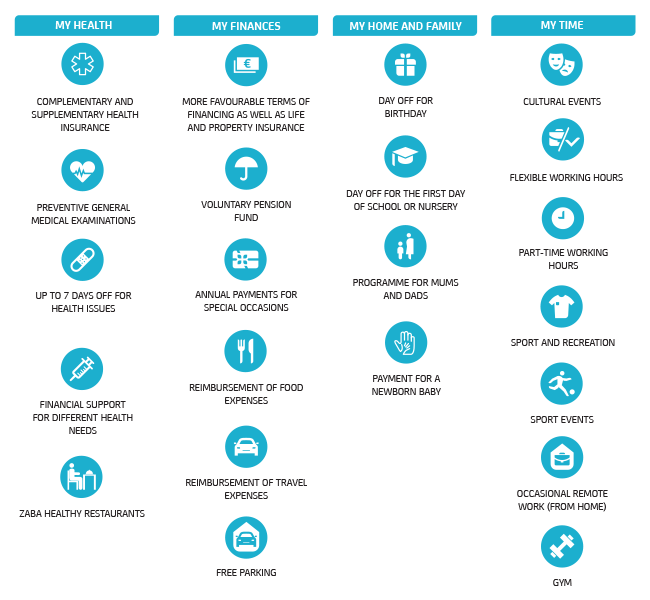 IT IS GOOD TO KNOW! Free parking, the use of the gym and Zaba healthy restaurants apply to the location Samoborska 145, Zagreb.
Some of the benefits offered by Zaba to its employees are provided in cooperation with external partners.