Romeo Collina
CHAIRMAN OF THE MANAGEMENT BOARD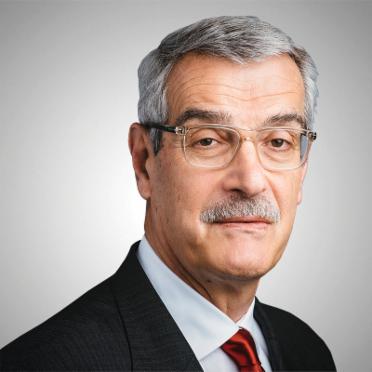 EDUCATION:
Economics degree at "La Sapienza" University in Rome, Italy
He started his career in 1981 at Banca di Roma, a predecessor bank of UniCredit.
He worked in various management positions at overseas branches of Banca di Roma in the United States (1989-2000) and in the United Kingdom (2000-2004).
Then he was Head of the International Department and Foreign Network at Banca di Roma (2004-2008).
At UniCredit Bank Austria, he worked in management positions within CEE Retail Department (2008-2010).
From 2010 to 2014, he was firstly Deputy CEO and then CEO at ATF Bank, UniCredit Legal Entity in Kazakhstan.
In 2015, he was Management Board member acting also in capacity as Deputy CEO at Zagrebacka banka.
From 2016 till February 2019, he was Chief Operating Officer and Deputy Chairman of the Management Board at UniCredit Bank Austria.
From March 2019 till January 2020, he acted as Global Coordinator of specific projects within Team 23 strategic plan.
Since 13th March 2020, he has been Chairman of the Management Board at Zagrebacka banka.