Installment Payments
Splitting a One-time Transaction into Installments

In addition to the advantages of the existing interest-free, no-fee installment payment option available at specially marked sales locations in Croatia, the new possibility of splitting one-time transactions made with Individual Mastercard credit cards into installments brings benefits when making online purchases, both in Croatia and abroad.
The Split the Transaction into Installments option is available through our online banking service provided via a mobile application (m-zaba) for payment transactions which are specially marked in m-zaba. The service is available to primary and additional Individual Mastercard (Standard, Gold, Platinum, Student) credit card holders for transactions in amounts ranging from EUR 26 to EUR 535. The fee for the service is EUR 1.32 per installment!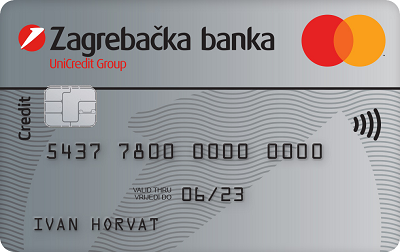 Standard and Student
Mastercard credit card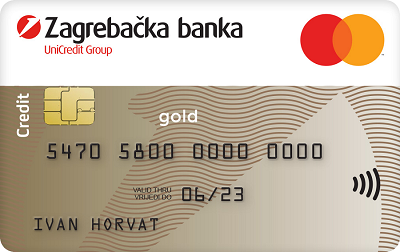 Gold
Mastercard credit card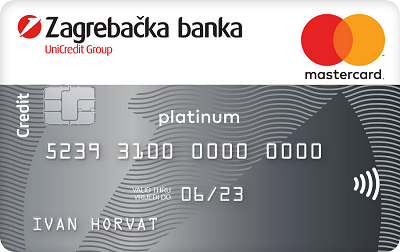 Platinum
Mastercard credit card
THE NEW SERVICE ALLOWS THE USER TO:
Split a transaction into up to 3 installments!
Split a transaction into installments with just a few clicks via m-zaba.
Split the transactions made on global online shopping portals (when purchasing clothes and shoes, books, furniture, etc.), transactions made abroad (when paying for hotel accommodation, plane tickets, etc.), or transactions made in Croatia for which the installment payment option was not available at the time of purchase.

More information is available here.

4 steps
to splitting of transactions into installments in m-zaba
STEP 1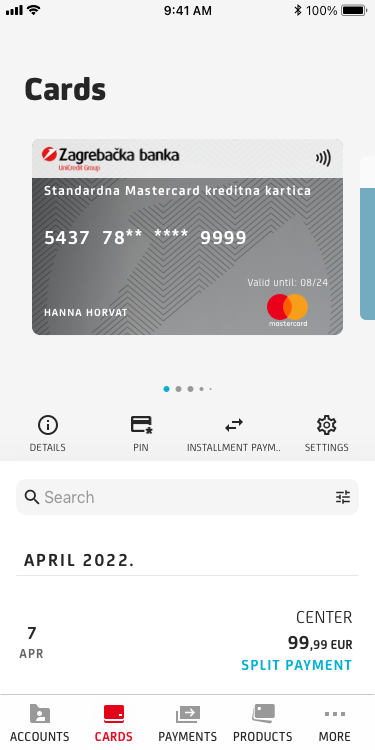 STEP 2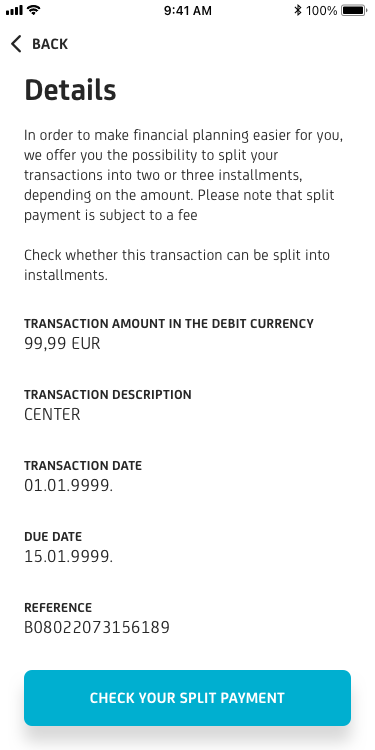 STEP 3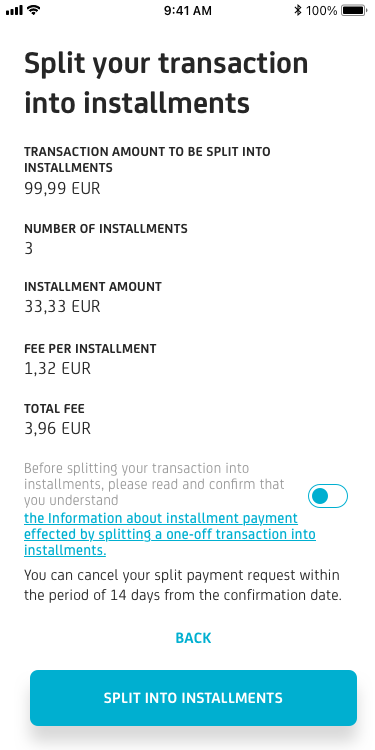 STEP 4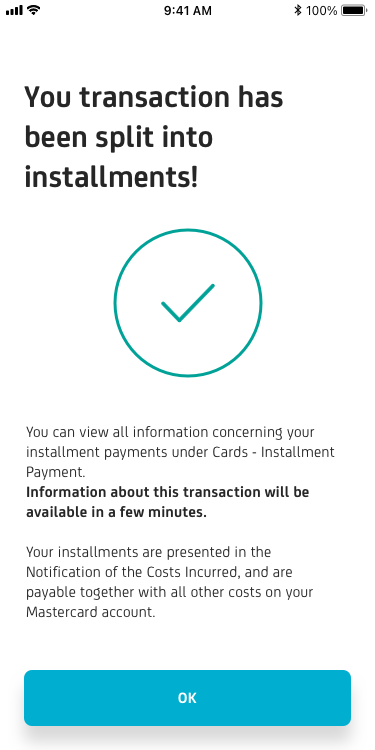 Frequently asked questions
Who is eligible to select the payment option by which a transaction is split into installments?
How can the Split the Transaction into Installments Service be arranged?
What fee and interest amounts are charged for the Split the Transaction into Installments Service?
When can a transaction be split into installments?
Which card transactions can be split into installments?
What transaction amounts can be split, and into how many installments?
What currency is used for installment payments and when are they due?